The Seattle housing market remains hot, with the median price currently at about $820,000 and some homes selling in as few as 17 days. When a market moves that fast, it's not surprising to find out that many homebuyers are beginning their searches online. That allows them to view several online listings in a short time and narrow down their favorites to schedule private showings.

However, homebuyers will rarely make a snap decision after viewing an online listing and submitting an offer without viewing a home in person. While that can happen in a superheated market, the vast majority of homebuyers still want to see a property in person to make sure it matches up with what they've seen online and get a feel for how their family will fit in.
Numbers back it up
It's becoming more and more popular for buyers to begin their searches online. In 2018, two years before the pandemic struck and led to widespread changes in the real estate world, a study by the National Association of Realtors Research Group found that about 44% of homebuyers began their search by clicking through online home listings.
Two years later, the NAR found that the number of homebuyers who used the internet at some point in their search had risen to
a whopping 97%
. There are several reasons why the number has risen so high, including in the search for Seattle real estate and Bellevue real estate. The real estate industry had already embraced the digital age before the onset of the pandemic, which led to people using the internet even more for their home searches. Despite the pandemic's disruption, people still had to buy and sell homes for many reasons.

The pandemic brought about social distancing rules, which affected the ability of real estate agents to plan open houses and in some cases, schedule private showings. However, it did not slow down buyers' ability to view listings online. Buyers turned to the internet to view South Lake Union real estate listings that had many high-quality photographs of the houses as well as drone shots of the exteriors and the neighborhoods, video tours, and even virtual tours.
Hire an agent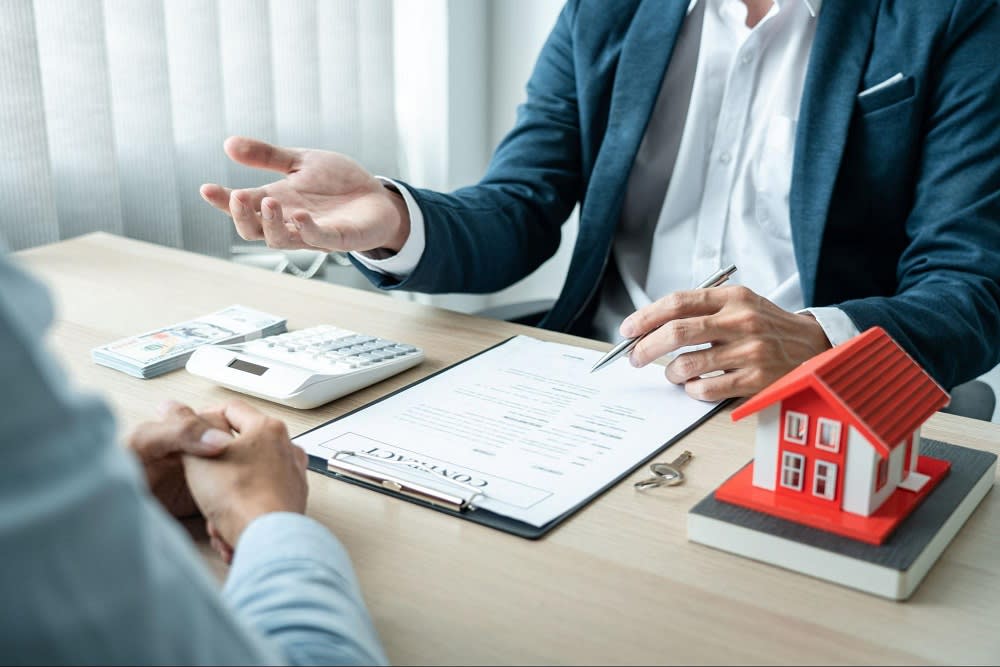 Photo courtesy of Shutterstock
While homebuyers can conduct their online home search at their leisure, the time will come when they need to
hire a talented real estate agent
. The best agents are those who have extensive experience in the market, including transactions for luxury homes in the area, such as those found in Belltown real estate listings, and for condos in downtown Seattle. If you've narrowed down your choice of great Seattle neighborhoods, focus your agent search on realtors who specialize in that area.

As soon as you've hired a great agent, discuss with them the residences you've seen online and would like to view personally. There's a good chance your agent is familiar with those properties and will be happy to arrange a private showing.
Additionally, your agent can suggest similar properties that you might not have seen online. For instance, transactions for some luxury homes are handled off-market due to privacy concerns of the seller. A skilled agent such as
Ryan Rockwell
has spent years developing professional relationships with other agents, and he often trades information about desirable homes that are coming on the market. If your agent is made aware of a home about to become available that fits your wish list, they can schedule a private showing that would give you the first crack at submitting an offer.
Search different neighborhoods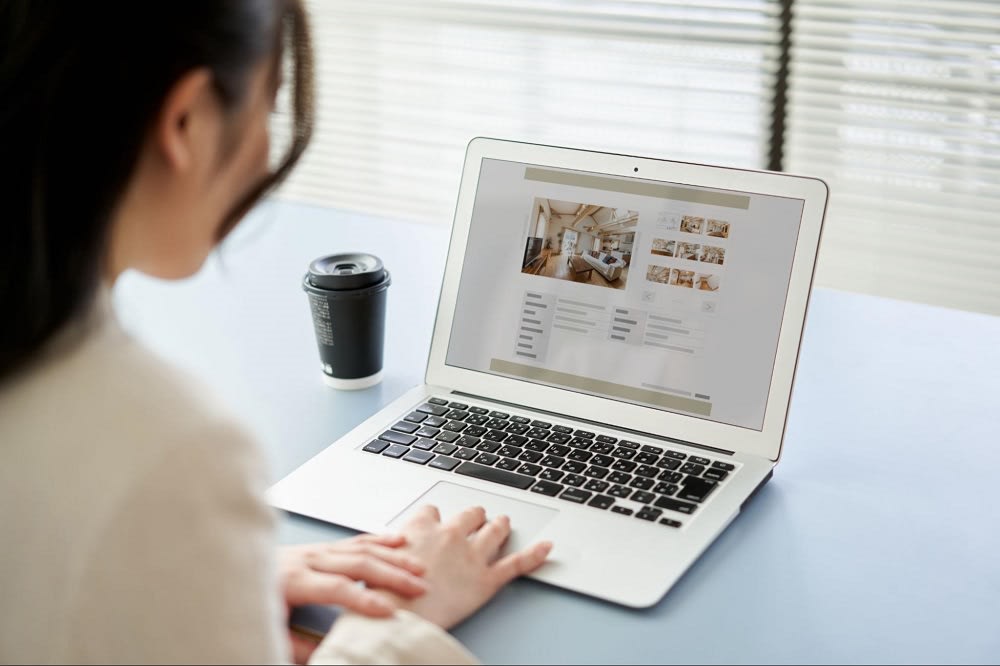 Photo courtesy of Shutterstock
Seattle is a big city with diverse neighborhoods
, so people from outside the area can peruse online listings to check out both houses and neighborhoods throughout the metro area. People transferring to a new job in the Emerald City can look online to see if living in West Seattle would be ideal, or if it might be a better fit to look at homes in Bellevue or Belltown. Besides viewing online listings for homes, they can search for schools, stores, restaurants, movie theaters, and any other attractions that will help them learn more about the Seattle lifestyle.

The vital part of an online home search is to click through listings to view the high-quality photographs that illustrate every room, sometimes from different angles, and all of the home's special features. That will help homebuyers narrow their search and focus on properties that meet their criteria for features such as the number of bedrooms and bathrooms, and any desired amenities such as a home office, workout room or gym, and a home theater. Homebuyers should keep track of the homes they are interested in and eliminate the others.
Go see some houses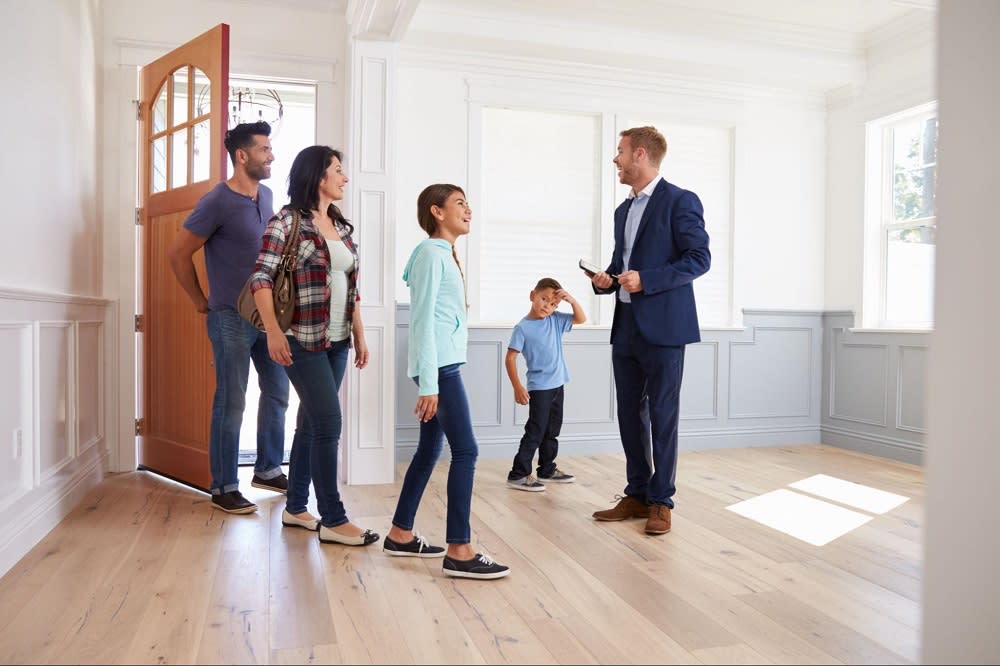 Photo courtesy of Shutterstock

Once you've found some homes that pique your interest, have your agent schedule private showings or find out if there will be an open house. As informative as online listings have become, it's a must to walk through a house to make sure it's just right for your family and that it truly is your dream home. Touring a home will allow you to verify what you've seen in the online listing and even double-check that your furniture will fit in various rooms.

Viewing online listings will save a lot of time and driving, especially in a city like Seattle where neighborhoods are separated by water. But when you do go for a private showing, be sure to drive around the neighborhood to get a feel for its atmosphere and nearby amenities like shopping, entertainment, and other businesses.
When you have an idea of what you're looking for in Seattle real estate, contact
Ryan Rockwell
. He'll use his market expertise and experience to smoothly guide you through the entire process.
*Header photo courtesy of Shutterstock